This software uses the unique identifiers of your hardware
1 account = 1 pc (Example: when you first start the program, your account is tied to the current PC, further use of the same account on another PC is not possible)
if you are using a spoofer disable it and restart your computer
if you still use a spoofer .. first log in to the launcher, and then start the spoofer (you need to reboot the pc before this)
error Reset HWID <<– Click HERE
We remind you that you must understand what you are doing when playing with the software !!!
You purchase software at your own risk. The Undetected status does not guarantee 100% protection against blocking (a ban is possible with any cheat in any game).
By purchasing this software, you agree to the rule that upon detection or complete closure of the project, you will not receive a refund!
SYSTEM REQUIREMENTS:
Supported processors: Intel, AMD Supported OS: Windows 10-11 x64 Supported builds: 1903 (18362), 1909 (18363), 2004 (19041), 20H2 (19042), 21H1 (19043), 21H2 (19044), 21H2 build 22000 , 22494
** How to find it ...
  Press the key combination Win + R, insert the WINVER command into the field, and press Ok.
DISABLE / INSTALL MANDATORY
It is recommended to install
Redistributable packages Visual C++ 2008-2019
DirectX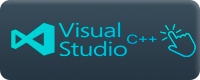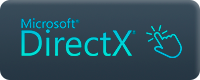 DISABLE or REMOVE MANDATORY
https://ezmod.vip/av <<–

Click this link and make sure follow this guide to Disable
Additionally
FaceIt this is anti-cheat CS:GO
Vanguard this is anti-cheat Valorant
Additionally (if an error occurs)
Enable VT-x, SVM in BIOS
Disable Hyper-V
START-UP INSTRUCTIONS
Download Launcher
LAUNCHER VIDEO GUIDE > https://vimeo.com/724649113
IMPORTANT Neglect of these actions will result in a ban !!!
Close the Game and Game launcher before starting the cheat!
Launch Launcher
Register in Launcher
Activate key
Select the Game you have purchased and click Launch

6. If something goes wrong, you will receive an error and the cheat will not be loaded into the system!
7. Start the game
8. The cheat menu opens with the "HOME" key
9. Enjoy your game.
**Make sure your game is set to Window Mode, if you does not see the Menu**

Note:
If you have numbers in the upper left corner, then the injection is successful

-if you have successfully injected the cheat and there are numbers in the upper left corner, but the menu does not open on the HOME key **
** try to launch the on-screen keyboard (it means you have a different keyboard shortcut)